One of my favorite things to do in Christmas is… SINGING CHRISTMAS CAROLS! A couple of years ago I didn't know any Christmas Carols in English, and now, well, I can sing them all day long
I want to share some of them with you.
It brings me great happiness to remember beautiful moments singing with Natascha Bolden-Neuling and with the Women's Ensemble, bringing our love to others through vocal harmonies! With Love, Victoria.

Natascha and I actually recorded two songs thanks to Nathan Hemmens from Super Star Productions. You can check them out in the audio players below!
Two classics.  Essential songs for any Christmas celebration. Bring home the warmth of bright holidays and loving family reunions. Featuring Natascha Bolden and yours truly, Victoria Vives. Silent Night is performed in a beautiful combination of harmonies in English and Spanish. A unique piece!
SILENT NIGHT
Audio clip: Adobe Flash Player (version 9 or above) is required to play this audio clip. Download the latest version here. You also need to have JavaScript enabled in your browser.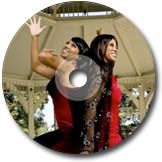 Download SILENT NIGHT for only $0.99
O HOLLY NIGHT
Audio clip: Adobe Flash Player (version 9 or above) is required to play this audio clip. Download the latest version here. You also need to have JavaScript enabled in your browser.
Download O HOLLY NIGHT for only $0.99