1 Yr Path to SUCCESS Mentorship with Victoria!

Most people today describe me as a vibrant and powerful Healer, confident in her gifts and driven in her purpose to facilitate positive transformation and healing in the world.
It hasn't always been that way…
I once struggled, even after rising up from poverty, overcoming congenital spine problems, and deep-seated trauma to become a successful mainstream television dancer working with Diana Ross, Robbie Williams, Enrique Iglesias and many others. I still felt that I was dedicating my life to the wrong purpose and wasting my potential.
After a near death experience, my life turned upside down, resulting in a spontaneous Kundalini awakening in 1998. I literally had to learn how to navigate a new reality! And so I began my search as a devoted seeker.
Now I mentor and inspire individuals around the world helping them embrace their life purpose.
We come to this Earth with the potential to enjoy joyful fulfilling lives while we share our gifts, transforming the world for the better and I am here to be on your side, support you and strategize your path to success!  Are you ready to take the leap?
In the PATH TO SUCCESS MENTORSHIP you will:
Clarify what truly will make you happy and your true gift from the inside out
Have my assistance with all that I learn in over 10 years as an entrepreneur, so that you can skip much of the trial and error
Work on the mindset and spiritual level to achieve the best results
Receive personalized strategies design for you especifically and moving forward at the pace that you choose
My 100% trust in YOUR POTENTIAL and the enthusiasm and certainty that YOU CAN MAKE THIS HAPPEN as I did it myself
In the Path to Success Mentorship, you receive:
1 call ONE on ONE every month to strategize for your success especifically how it applies to your path
1 email after each call with the steps you need to take for your success
1 email every week so that you stay on track with the plan and I can give you the next steps in this journey (except the week of the call)
Text message access
Success resources such as charts, tests, meditations and more!
Remember that this is not a quick fix and true lasting transformation takes time, reason why the program is recommended for a full year in order to see the results.
Your investment is:
$300 per month
Commiting to your success by completing the assignments and follow ups
SOLD OUT!  Contact me to join when the next available space opens!
I look forward to support you and guide you in your path to success!!
Victoria Vives Khuong
What Do People Say About Victoria?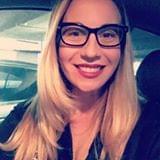 Jennifer B.
" "If you cannot see where you are going, ask someone who has been there before." J Loren Norris" My beautiful mentor and teacher, Victoria Vives, came at a time in my life when I knew the direction of my journey but needed guidance and support.
In her, I found the love, support and hope I needed to help myself heal and learn. Many times this woman wiped my tears, hugged me and told me it was all going to be okay. I love her for that and respect her divine guidance and teachings. I look forward to next year's lessons in the Shamanic Mentorship!"